CS:GO has been one of the most popular online games for over a decade now, with a huge community worldwide and a thriving eSports scene to boot. Weapon skins in CS:GO play a particularly important role, and for many players its the main reason that they play the game to begin with.
Over the years that the game has been active, Valve has released a number of different Counter Strike: Global Offensive skins for all of the guns in the game. CSGO's weapon skin collections also feature knives, gloves, and even player models!
With such a large number of different skins, players can modify virtually any aspect of the game that they wish. With so many different items available in weapon cases or the Steam marketplace, you can really turn any weapon in the game into a customized gun, showing off your own style and scoring kills in ranked matches with style.
With so many different weapon skins in CS:GO it can be quite difficult to figure out what you need to create your own unique loadout. If you're trying to figure out your next purchase, look no more. Here are some of the best skins you can get to really pimp out your inventory!
Do you plan to buy CSGO skins for your favorite guns? Be sure to check out OPmarket, where you can always get the best deals on any item!
What Are The Best CSGO Skins?
As we said before, there are many different weapon skins in CS:GO, many of them very eye catching. Although they can cost a pretty penny, a nice looking CS:GO skin is not only a nice visual upgrade, but can also be a smart investment! If you have a popular expensive skin, that many players desire, chances are it won't fall in price. While most budget players shoot for rather affordable skins, many CS:GO players also sell there best CS GO skins for high prices.
Generally speaking, the more popular a gun is, the more likely it is to cost more. Skins for the most popular guns in the game like the AK-47 or the AWP often cost quite a lot of money. The best weapon skin for every popular gun can easily put you behind couple of thousand dollars. This isn't an overexageration, as the most expensive CS:GO skins are easily worth a fortune.
Besides skins which are popular simply for their visual aspects, some of them are rare due to various other reasons, such as their appearance in CSGO tournaments or them becoming unobtainable through standard means. Although more affordable skins can often look just as good, they won't be able to replicate the collector's value of the best CS:GO weapon skins.
Best Weapon Skins CSGO
Without further introductions, here are some of the best weapon skins in CS:GO, which you can purchase on a skin market to add some style to all your competitive matches: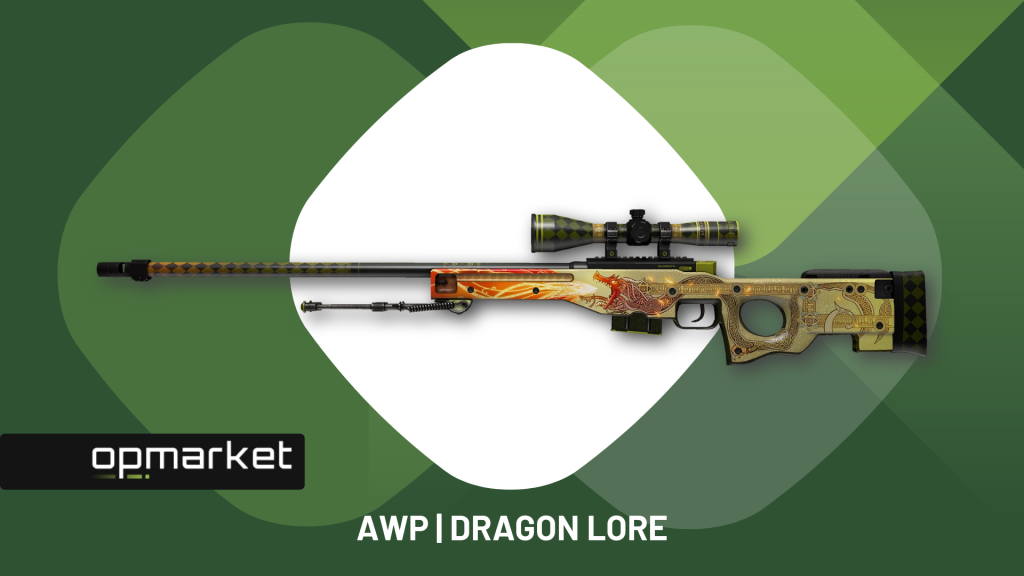 What else can be said about this legendary skin? The name Dragon Lore is well known to any CS:GO player, since this AWP skin has been a subject of legends among CS:GO players for years now. The most expensive in-game skin for a long time, AWP Dragon Lore is a dream of practically all CS:GO skins collectors. In fact, the most expensive CS:GO inventories proud themselves on holding multiple copiers of the Dragon Lore AWP skin. Even at minimal wear float level, the Dragon Lore price range can easily reach thousands of dollars. Although the weapon skin had its release date years ago, it still remains a symbol of status among CS:GO players. AWP Dragon Lore was also often featured in pro matches and many of the best snipers on the pro scene used it for big plays. Because of this, factory new souvenir version of the Dragon Lore is currently one of the most expensive items in CS:GO, and one of the best weapon skins in CS:GO as well.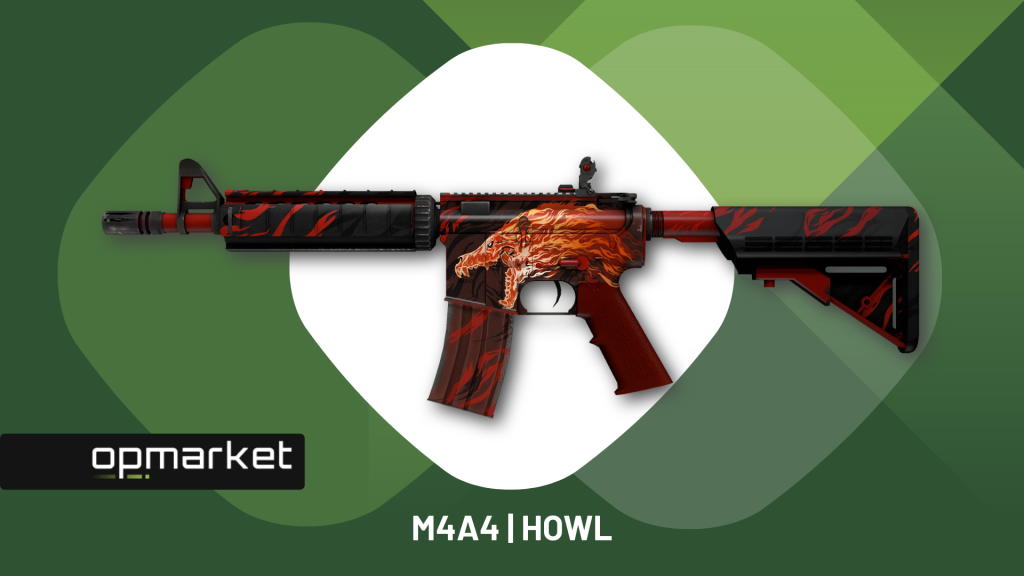 Probably the most controversial skin in the game and often cited as the most expensive skin in the game, there aren't many more impressive skins than M4A4 Howl that you can get at the moment. However, obtaining the skin is a large issue in itself, and is also the reason why M4A4 Howl is so unbelievably expensive. For the price of this skin you could easily purchase a car or another expensive item. However, M4A4 Howl is every collector's dream simply due to the fact that it's no longer obtainable outside of trading and the Steam marketplace. As a matter of fact, M4A4 Howl is also the only item in the game with the Contraband quality. This stems from the fact, that this great weapon skin was removed from the game, due to the skin's creator using an art, which was created by another artist. Since there were many weapon skins of this type already on the market, instead of removing it from the game, Valve simply added an entirely new category for M4A4 Howl, and made it no longer obtainable via any of the standard means. Sporting a flaming red beast with black accents all over the gun's body, the M4A4 Howl is definitely one of the best weapon skins in the game – provided you actually manage to get your hands on it.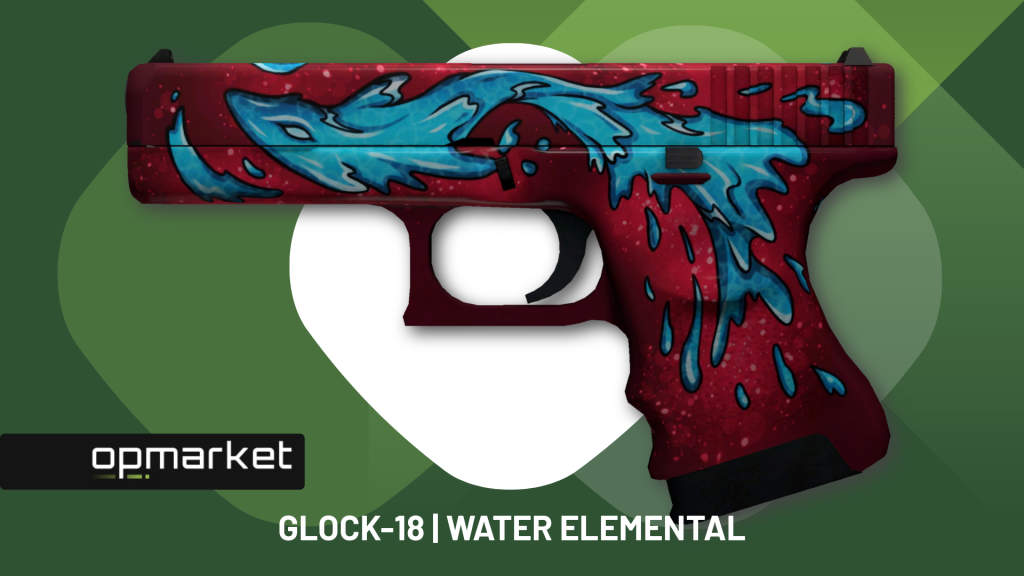 One of the more affordable skins on this list, the Glock-18 Water Elemental skin is a community favorite weapon skin for the Terrorist teams starting handgun. The Breakout collection released on July 1st, 2014, introducing the Breakout collection, which featured a number of different weapon skins. Still, none of them had reached the same cult status that Glock-18 Water Elemental did. A very unique skin, the bright colors featured on Glock-18 Water Elemental certainly make it look much different than the vanilla version of the starting Terrorist pistol. Trading the classic, toned military version for a bright red base with a blue graphic of a sea elemental, Glock-18 Water Elemental is possibly the most bang for your buck you can get, and one of the best weapon skins in the game available at the moment.
Want to make some quick cash? Check out OPmarket and sell CSGO skins from your inventory at best prices!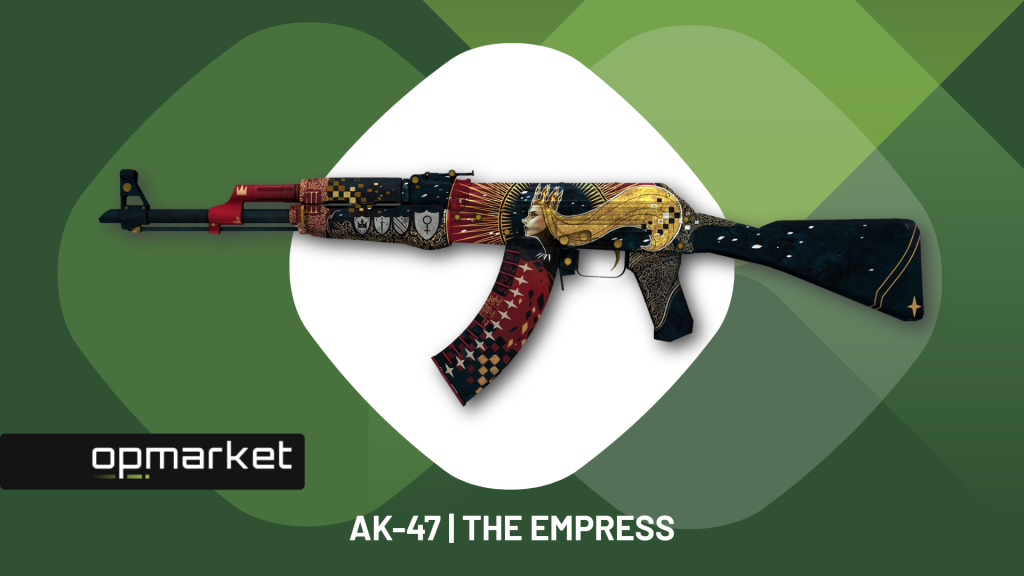 The Empress release date celebrated introduction of the Chinese version of CS:GO, opening the community to an entirely new market looking for CS:GO skins. To commemorate this event, Valve released the Spectrum 2 weapon case, which contained many different weapon skins, with AK-47 The Empress as possibly the most impressive one. A perfect choice for players who want to really stand out in the match and turn heads of other players, The Empress is anything but simple. Much more than a simple color change, The Empress features an extremely impressive art of a female monarch, inspired by the tarot card of the same name, together with royal regalia. If you want to add AK-47 The Empress to your CS:GO skins inventory, you can get the Battle-Scarred version of this skin for less than 20 dollars.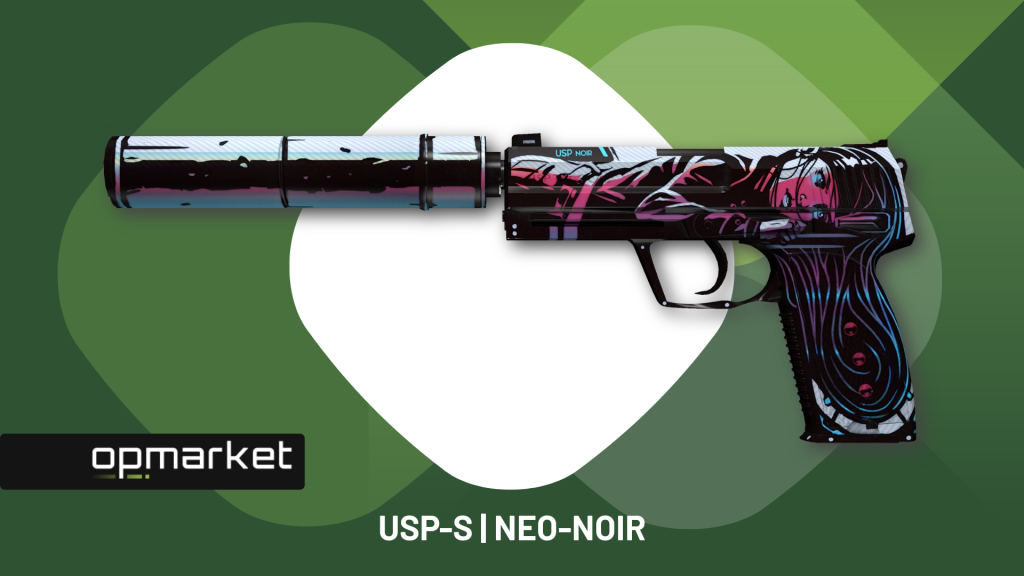 The Neo Noir skin family encompasses a number of different weapon skins for weapons such as the AWP or M4A4, but the USP-S Neo Noir is easily the best out of the entire collection. Released as a part of the Spectrum collection and available in the Spectrum weapon case, this classic skin for the starting Counter-Terrorist pistol features a complete overhaul of the weapon's look. Switching the classic military color palette for a gray base color scheme and an impressive graphic of a noir-style dressed lady, this weapon skin evokes memories of old noir detective movies, with neon colors added. If you want the best CS:GO skin for the CT starting handgun, USP-S Neo Noir is definitely a great pickup!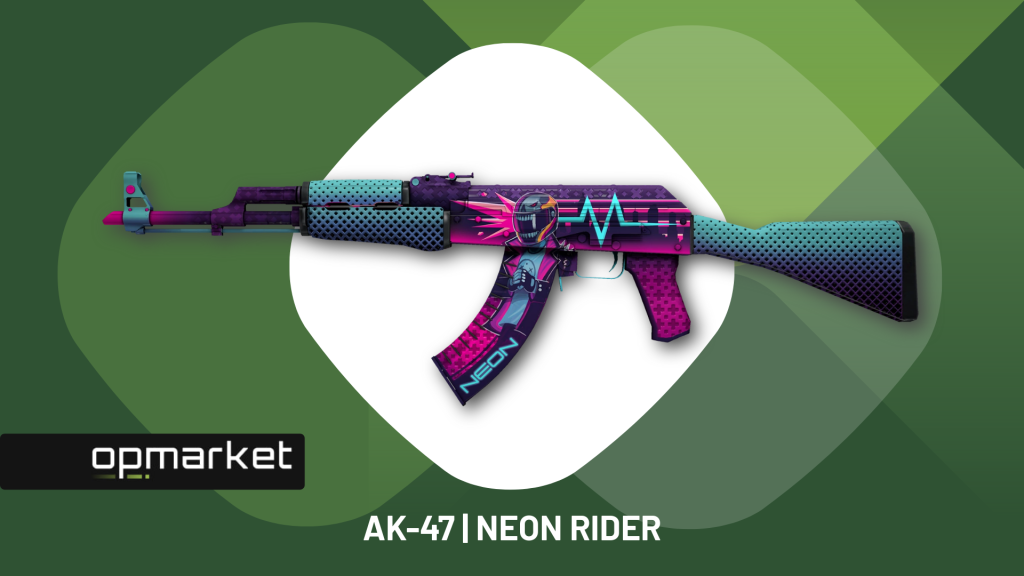 Closing this list is the AK-47 Neon Rider skin, one of the more popular and well-liked skins for the AK-47. If you like the classic military aesthetic of CS:GO, well, keep looking. This skin is anything buy. Featuring bright neon colors, and a graphic of the Neon Rider himself, this skin is sure to stand out in any competitive match. Released as a part of the Horizon collection and available in the Horizon weapon case, the Neon Rider skin quickly rose to popularity and became a staple for all the players, who wanted more style when playing on the Terrorist team. Although you might want to get a Factory New version to really get the most out of all the graphic details on this skin, lower float versions can be easily bought for as low as 20 dollars.
Got some items you don't need? Why not trade CSGO skins at OPmarket?
To Sum Up
Here are the best weapon skins you can get for your inventory to really show off your swag. If you enjoyed any of them, be sure to check out OPmarket, for all the best deals on your favorite CSGO skins!